Bio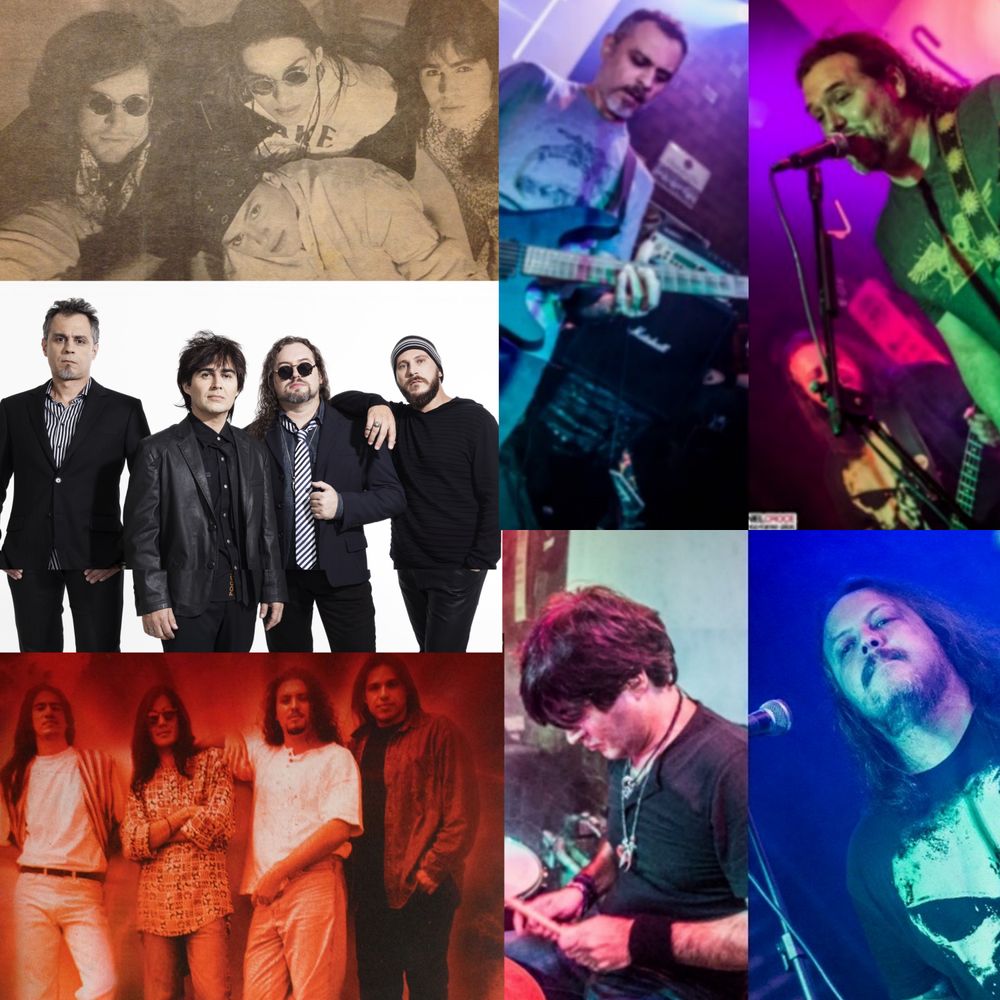 SIlent
From Brazil to the world
Silent, an AOR/Hard Rock band based in Rio de Janeiro, Brazil,  was conceptualized in February of 1991 by Gus Andriew. With songs that originally carried the influence of 80's pop-metal in its melodies, especially the choruses, Silent has evolved and, since its return in 2010, has added the strength of the post-grunge sound and a good deal of Classic Rock taste to its music, always keeping the Melodic Rock style as the main characteristic.
Accompanied by his longtime friend Luiz "Tilly" Alexandre on the drums, Marcoz Ferraz on the bass and Alexandre França as the lead guitar, they had their stage debut on April 25th of 1991. 
By January 1992 SILENT's first music video - Watching - premiered on MTV Brazil. Following that, Marcos left, being replaced by Federico Arana, who would play the bass and share the vocals with Gustavo. 
During the following years, three of their songs were included in the soundtracks of Brazilian soap operas, in 1993, 96 and 97. Two of these songs were later included in their first album - The Bright Side. Despite the release of their first album in 2001 and the great reviews from around the world, Gustavo had to leave the band and, even though they tried to keep the band together, by 2005 they broke up. 
10 years later, in December 2010, over a couple of beers in a bar, Alexandre França suggested that they should give new life to the once-forgotten idea of SILENT, and they decided to schedule the first come back rehearsal after the holidays. Unfortunately, destiny had different plans and in January 2011, Alexandre França passed away alongside his wife and son, in one of the worst natural disasters of Brazilian history. 
After a year of grief, Gus and Tilly decided to carry on with the plan. After two years of writing songs, setting up their studio for the recording and reassembling of the band, in 2014, with Alex Cavalcanti on the guitar, and Douglas Boiago on the bass, they recorded their second album, Land of Lightning, released in November of 2015 alongside the video for Around The Sun.
Since then, they never stopped producing new material and in July 2016 they released Land Of Lightning Limited Edition CD with a bonus track. In 2017, The Early Years (1991 - 1992) EP#1 and the single Coming Hom. In 2018, the singles You and I, Christmas of Love and Land Of Lightning (Deluxe Edition) with two extra songs. In 2019, at the end of the recording of their new album Fragments, Douglas left the band, being replaced by Roberto Souza on the bass. After releasing an EP with five singles in 2019 ,the new album  Fragments was released digital and CD in 2020. A new EP "Fragments Singles 2"  has been released in 2021 with special Radio Edit remixes of some of the album singles!
Sing up for our mailing list and get access to fan only exclusive material.